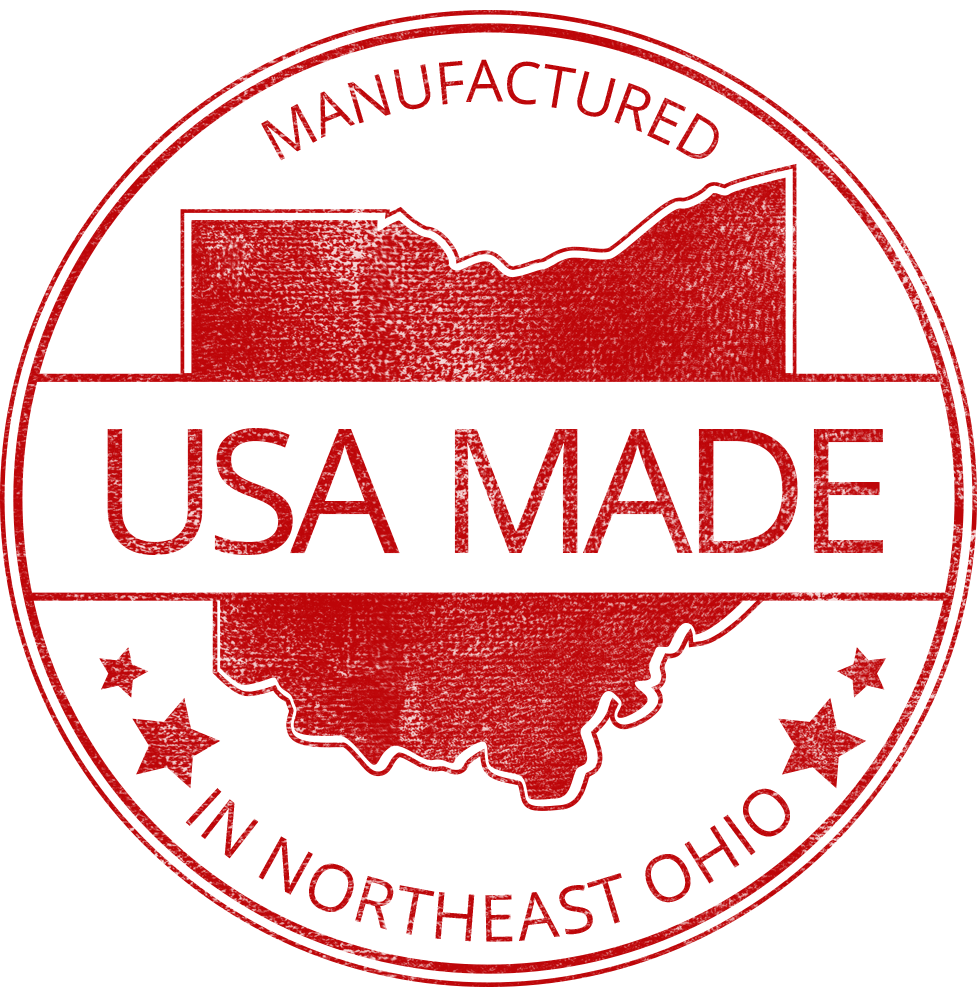 Makers Chest Kit
$249.00
Description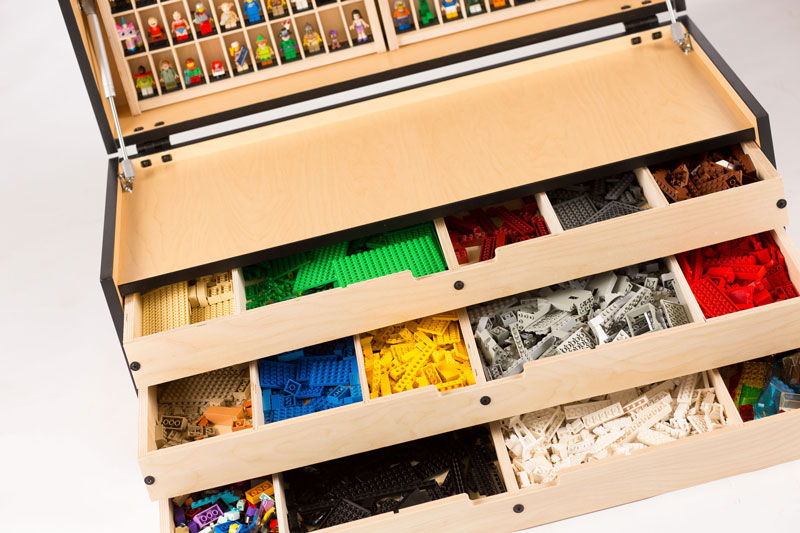 All new design for 2020
Lars and his dad worked together to bring you the all new Maker's Chest kit!
The latest version of the Maker's Chest is for the true maker, and is a great bonding experience for parents to build with their children.   Each kit includes:
Makers Chest 2.0
2 Figure Showcase kits with 100 compartments for storing minifigures
100 custom Larscraft minifigure Lego compatible bases
Full color assembly instructions that are easy and fun to follow
The Maker's Chest is a dynamic toy chest designed with Lego® storage in mind. This stunning chest is an extremely durable and flexible storage solution for your child's bricks.
The Maker's Chest design uses voxel art designed by Lars himself!
Give your builder the ability to create with a FUN-ctional play area that reinforces good organizational habits. Using the Maker's Chest helps children learn that when everything has a place, it takes less time to find that much needed piece!
The Maker's Chest has three large storage trays for the ultimate in organization. The floor of each tray has a protective UV coating that allows parts to slide around easily. Each tray pulls out from the chest and has removable dividers for up to six slots of separation.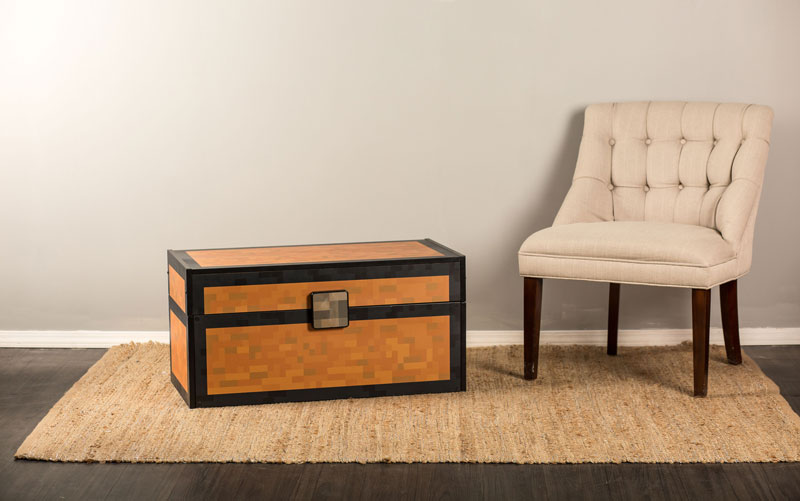 Maker's Chest is for the person who loves building, loves collecting, and loves mini-figures!   Each Makers Chest kit includes 2 Figure Showcases (also available sold separately here).  Each Figure Showcase holds 50 minifigures, for 100 total minifigure storage capacity.  Figure Showcases can remove from the chest to hang on the wall or set on a shelf.
Eat. Sleep. Build!
Order your Maker's Chest Kit today!
Assembly required.
Price:  $249, FREE SHIPPING
Add a Figure Showcase:
Out of stock
Select a Feature to Learn More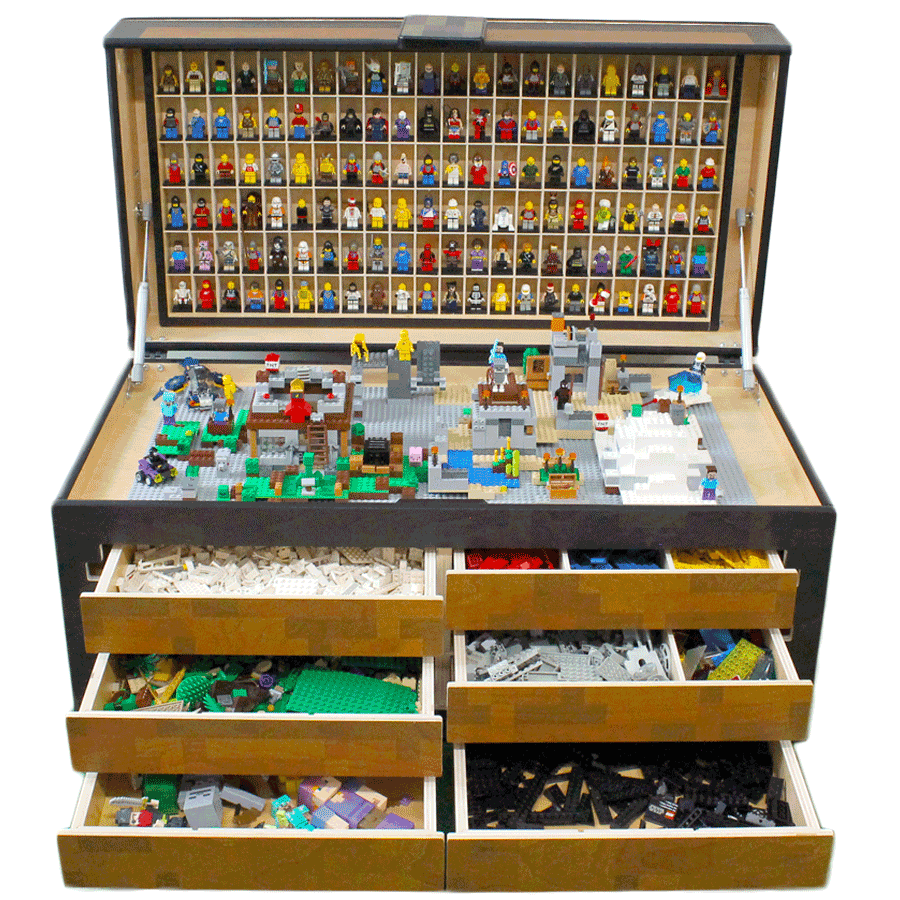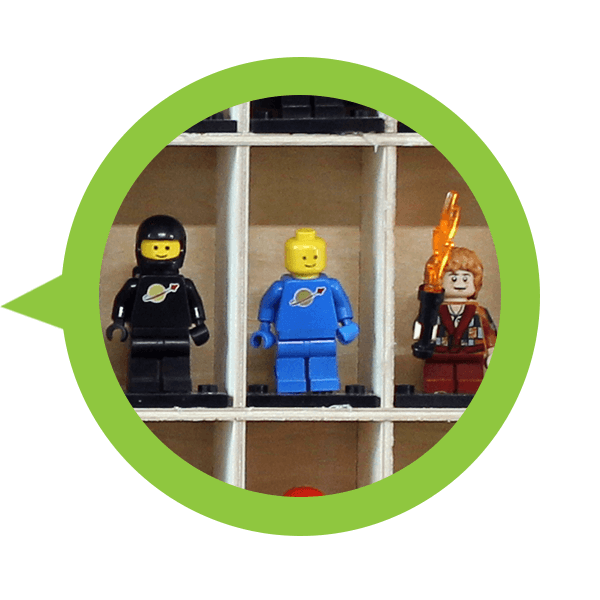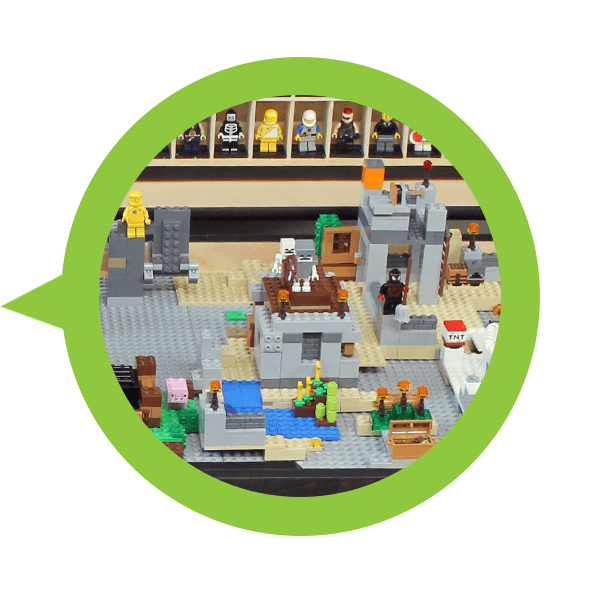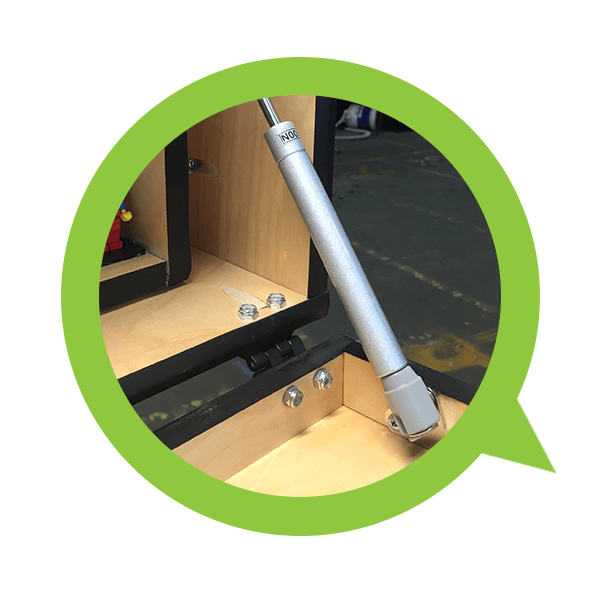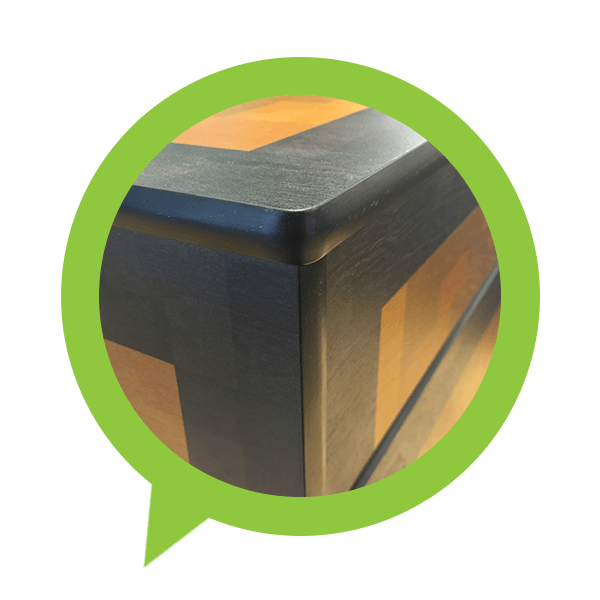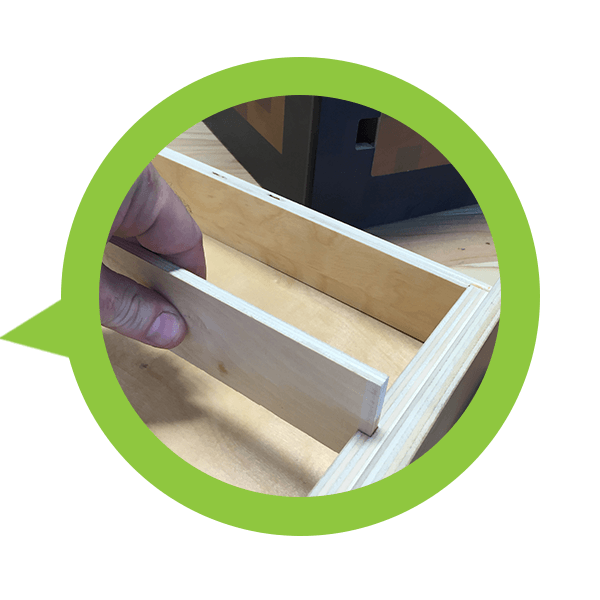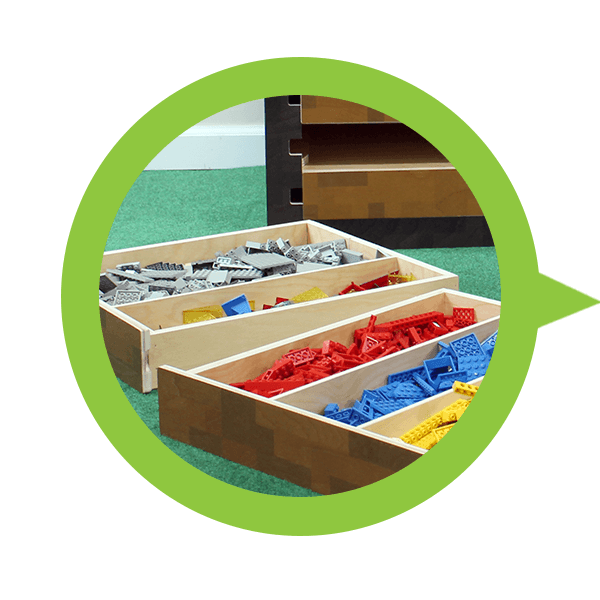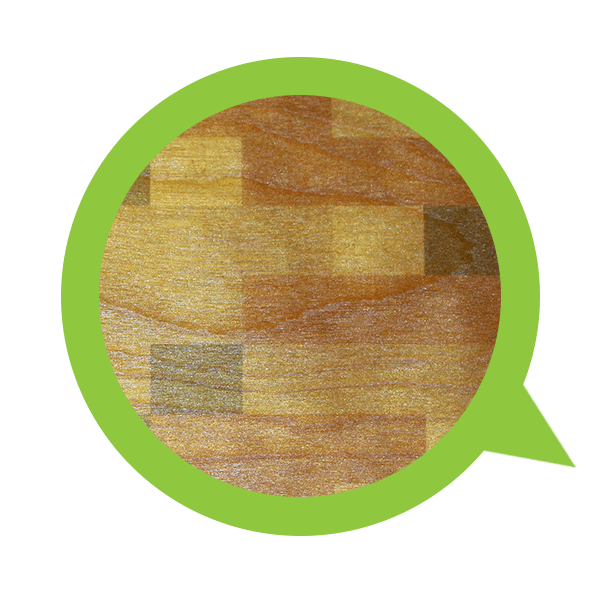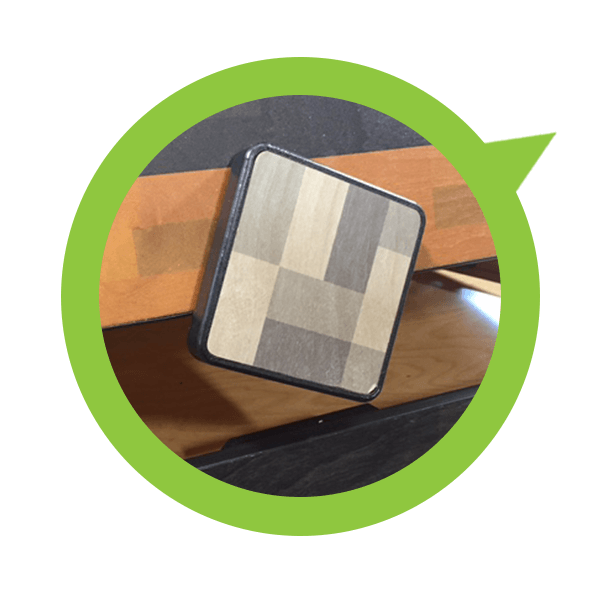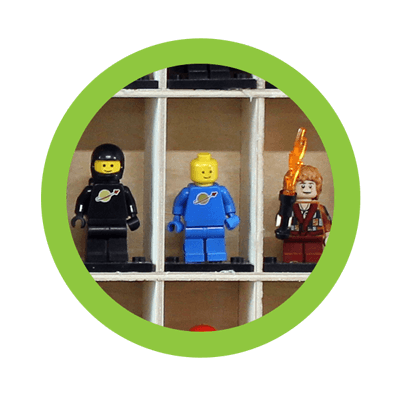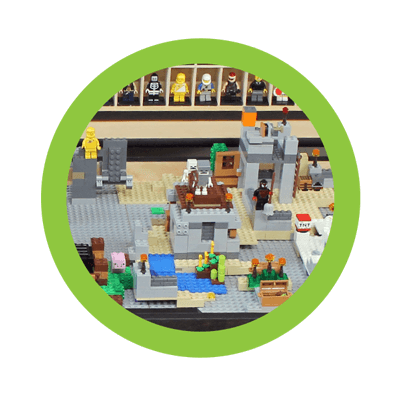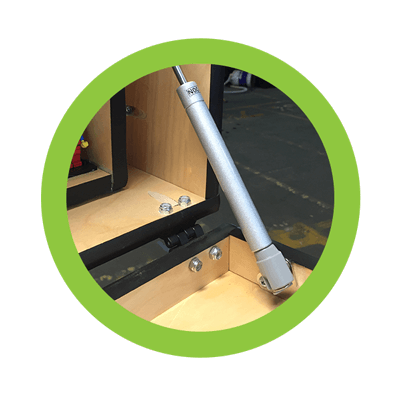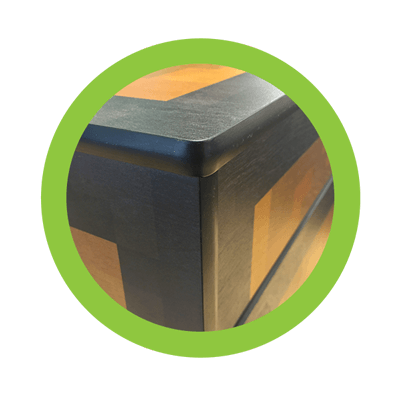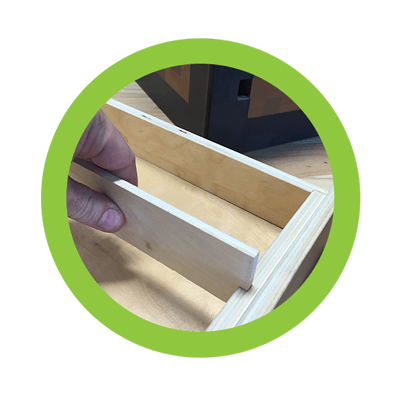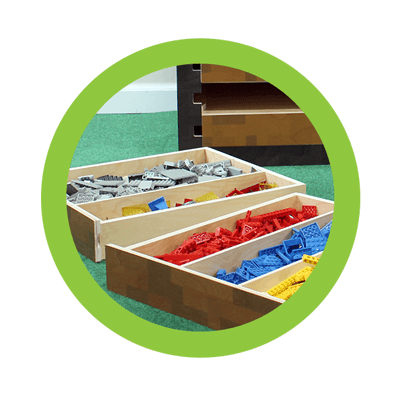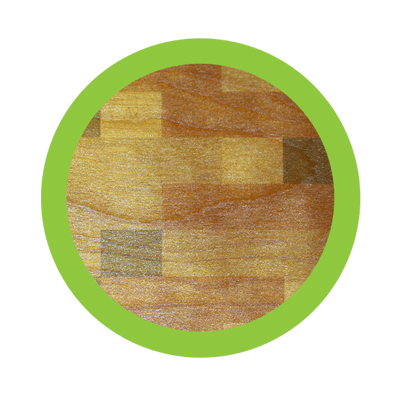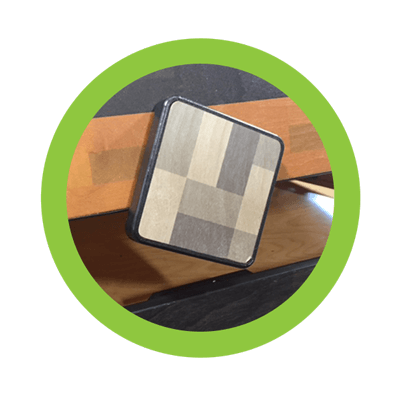 Heirloom Construction
Legos are passed down from generation to generation, and so too is the Makers Chest. Nothing beats precision tongue and groove construction. Each chest part is machined for a tight friction fit and we use only the best adhesives. Also noteworth is the industrial T-molded edge banding that will not peel or crack over time and is designed to take abuse from any angle. Quality USA construction means the Makers Chest will be a part of your family for decades.
Order the Maker's Chest Now!