Our company, Maker's Chest, was inspired by the creative spirit of an eight-year-old Maker named Lars. A Lego® enthusiast, he would spend hours building elaborate space ships, impenetrable fortresses and fully-functioning robots. And like most kids, Lars kept his Legos in bins. Finding a specific brick meant digging through bin after bin. It was time consuming and frankly, not fun.
That's when Lars had an idea.
What if there were some sort of chest where you could keep your Legos organized, have a place to build and be able to display your creations?
This simple, yet brilliant idea sent Lars and his father on a mission. And several prototypes later, they had the first Maker's Chest.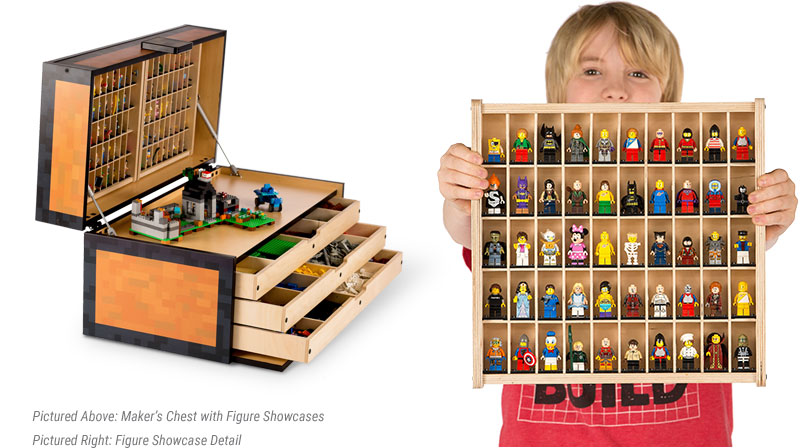 But Lars was not done. He wanted to share his new creation with other children around the world—to help them unleash their inner builder spirit. Because to Lars, the Maker's Chest was not the result of his inspiration, it was the genesis of it, and of Born to Build.